Murray marks return to Grand Slam gauntlet with captivating comeback
The 2012 US Open champion managed to battle back from two sets down for an Open Era record 10th time at Flushing Meadows.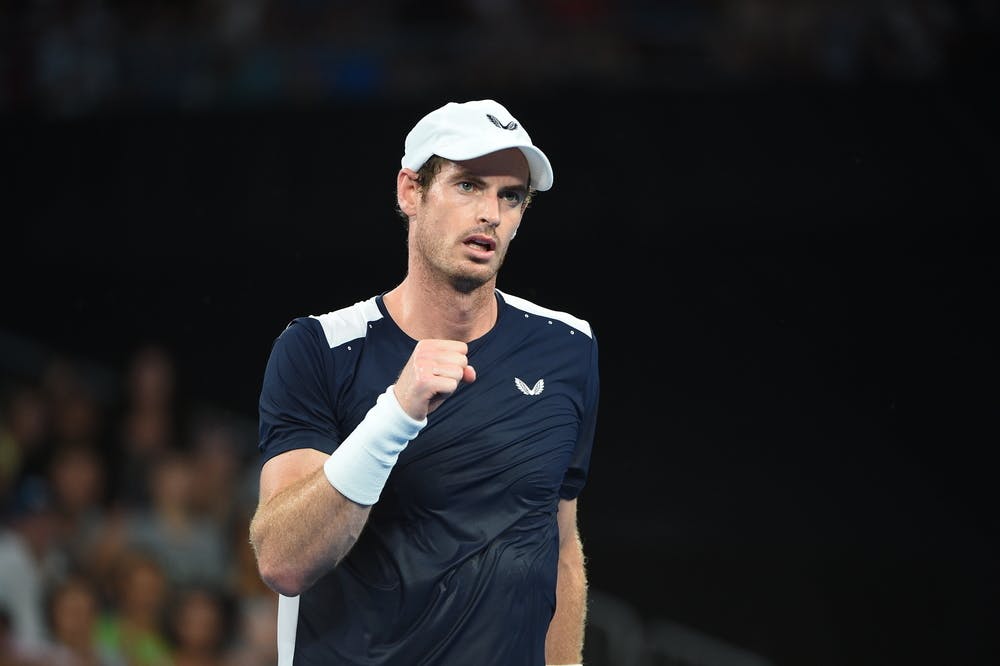 ©Corinne Dubreuil/FFT
"Never. Ever. Give. Up"
A simple statement on Andy Murray's Instagram on Tuesday, which perfectly encapsulates his trophy laden career.
The three-time Grand Slam champion has pretty much done it all, with Olympic medals and Davis Cup glory to his name.
However, the 33-year-old is still clambering from corner to corner, chasing everything, fiercely fighting for every single point as if he had an empty trophy cabinet.

Like a boxing fan

The Scot burst back into Grand Slam action, staging an astonishing 4-6 4-6 7-6 (5) 7-6 (4) 6-4 comeback against world No.49 Yoshihito Nishioka in the US Open first round.
Two sets and a break down, eventually match point down, it didn't matter. Murray, a boxing fan, rose from the canvas once again.
"It was a pretty special one to get through really, because I didn't play my best," declared a relived Murray, who last played a Grand Slam singles match at Australian Open 2019. "No one there watching. It was a long match, five-setter, first one I played in a long time. Great effort to get through."
Murray, a member of the much-heralded 'Big Four', relishes the physical and mental exertions of the Grand Slam gauntlet.
So much so that the former world No.1 achieved an Open Era record 10th triumph from a two-sets deficit.
But where does the valiant victory over Nishioka rank in those ten gruelling battles?

"I'm proud of that"

"In terms of the effort and work and everything that's gone into getting to this point, for sure it's the hardest, the whole journey," Murray told reporters.
"The match itself, physically I felt for sure worse in matches, and I probably had better comebacks. But I don't remember loads about the match to be honest.
"I mean, very close to going out but kept coming back, yeah, kept fighting, so... I'm proud of that."
Murray mentions his "journey," an arduous wrestle with his body. His past three seasons have been pretty much punctuated by surgeries (including hip resurfacing), rigorous rehab and then the comeback trail back to the upper echelons of men's tennis.
In the midst of that severely testing time, Murray thought his career was coming to a painful conclusion after Australian Open 2019.

Standing ovation

Rewind to Melbourne last year and Murray received a standing ovation following a pulsating five-set thriller, losing to Roberto Bautista Agut. In tears in his pre-tournament press conference, Murray sensed it was his last tournament, but gave a 'final' gutsy display.
On Tuesday on Arthur Ashe Stadium, there were flashbacks to that raucous night in Melbourne. Murray looked disjointed in the opening two sets, before hauling himself back into contention with inspiring play, a collection of defiant roars booming around the empty stands.
Every duel still means so much to Murray, cherishing every chance to play back at the elite level.
"I think I was pretty emotional straight after the match finished," admitted the 2012 US Open champion.
Murray's journey back to the summit continues

"When I got back to the locker room, looked at my phone, see the messages from family and friends, the team and stuff. They're the people that have kind of seen me go through everything, been there, seen the tough times. I don't know how many of us actually believed I'd be back kind of winning matches like that.
"Today's win meant a lot, a lot's gone into it.
Murray's journey back to the summit continues in New York on Thursday. He'll need to recover from four hours and 38 minutes on court to feel replenished to take on 15th seed and Next Gen prodigy Felix Auger-Aliassime.