Discover the new poster line by La Griffe Roland-Garros
Calling all art and tennis lovers! La Griffe Roland-Garros is unveiling its iconic range of products dedicated to the 2021 tournament poster.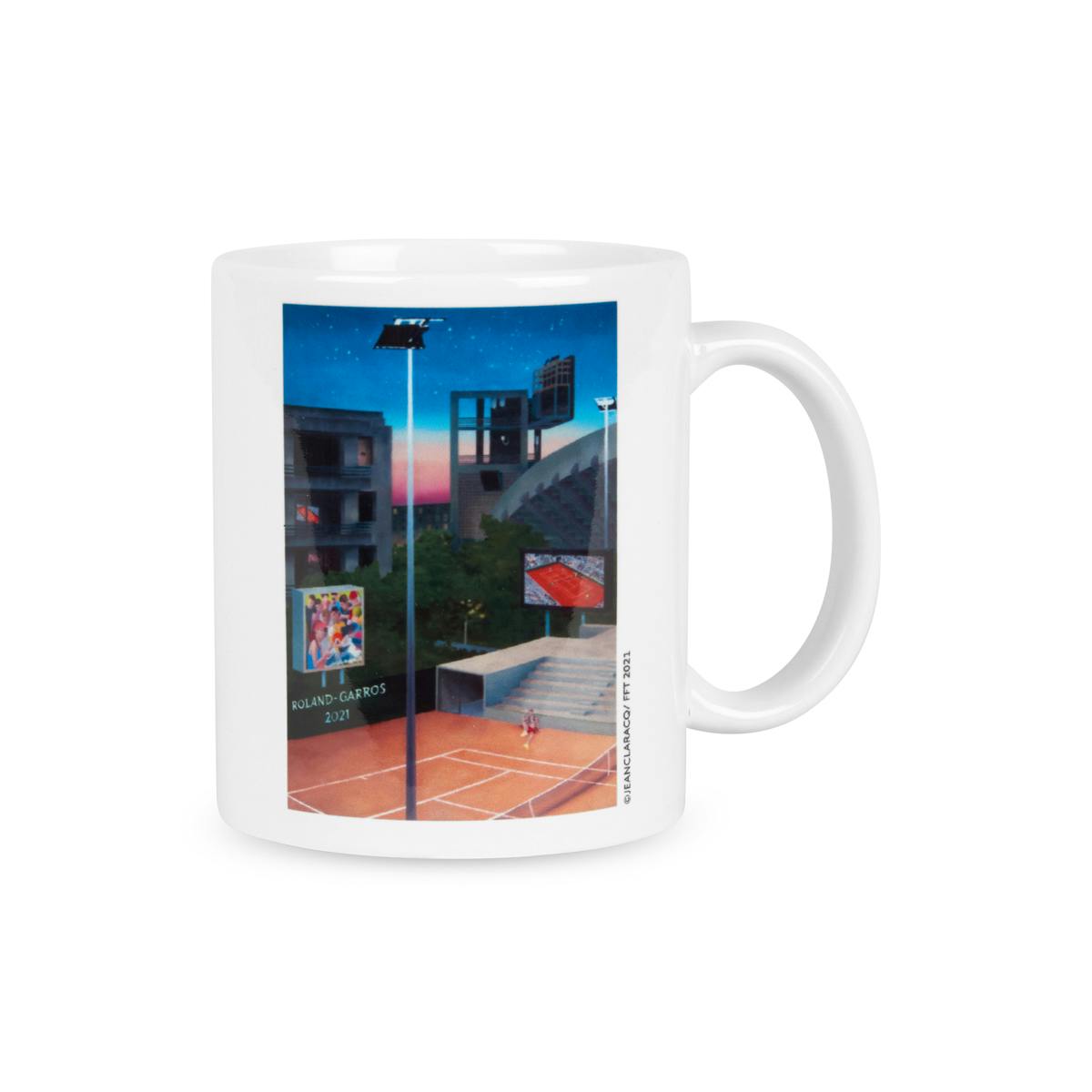 This spring, La Griffe Roland-Garros is unveiling a range of products dedicated to the brand new 2021 tournament poster.
A key part of the Parisian Grand Slam's DNA and an emblem of every edition, the Roland-Garros poster – a veritable work of art – depicts a particular aspect of this very special tournament, as seen through the eyes of the artist. Since 1980, more than forty artists from the French and international art world have created a series of original pieces for the prestigious clay-court tournament. The artists are invited to attend one edition of the tournament then, drawing inspiration from the atmosphere and how it made them feel, they submit a poster idea for the following year's tournament.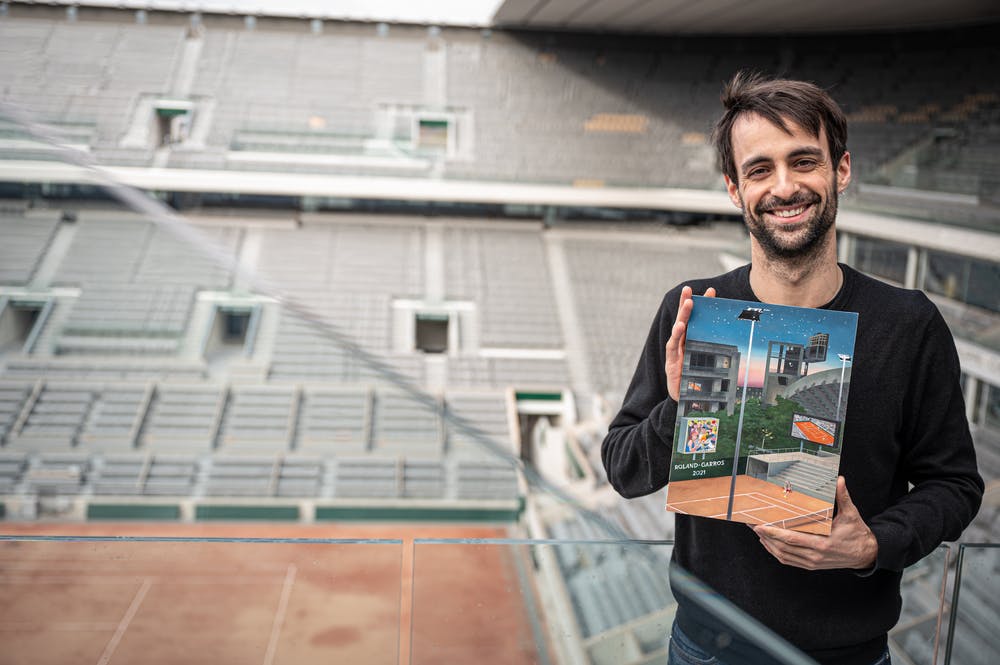 ©Christophe Gibbaud / FFT
A window to the court 
For the 2021 tournament, young French artist Jean Claracq was commissioned to create the official tournament poster, giving rise to a detailed and poetic figurative piece. This 42nd official poster reveals the soul of the Parisian stadium and incorporates one of the new additions for the 2021 tournament: night sessions.
"There was a really interesting detail that I put in my painting. It was that, from the court, you could see the inside of one of the show courts on the television, through someone's window […]. What struck me when I visited the stadium was the party atmosphere at the event. It really felt like a huge celebration, I can understand why people love this tournament so much."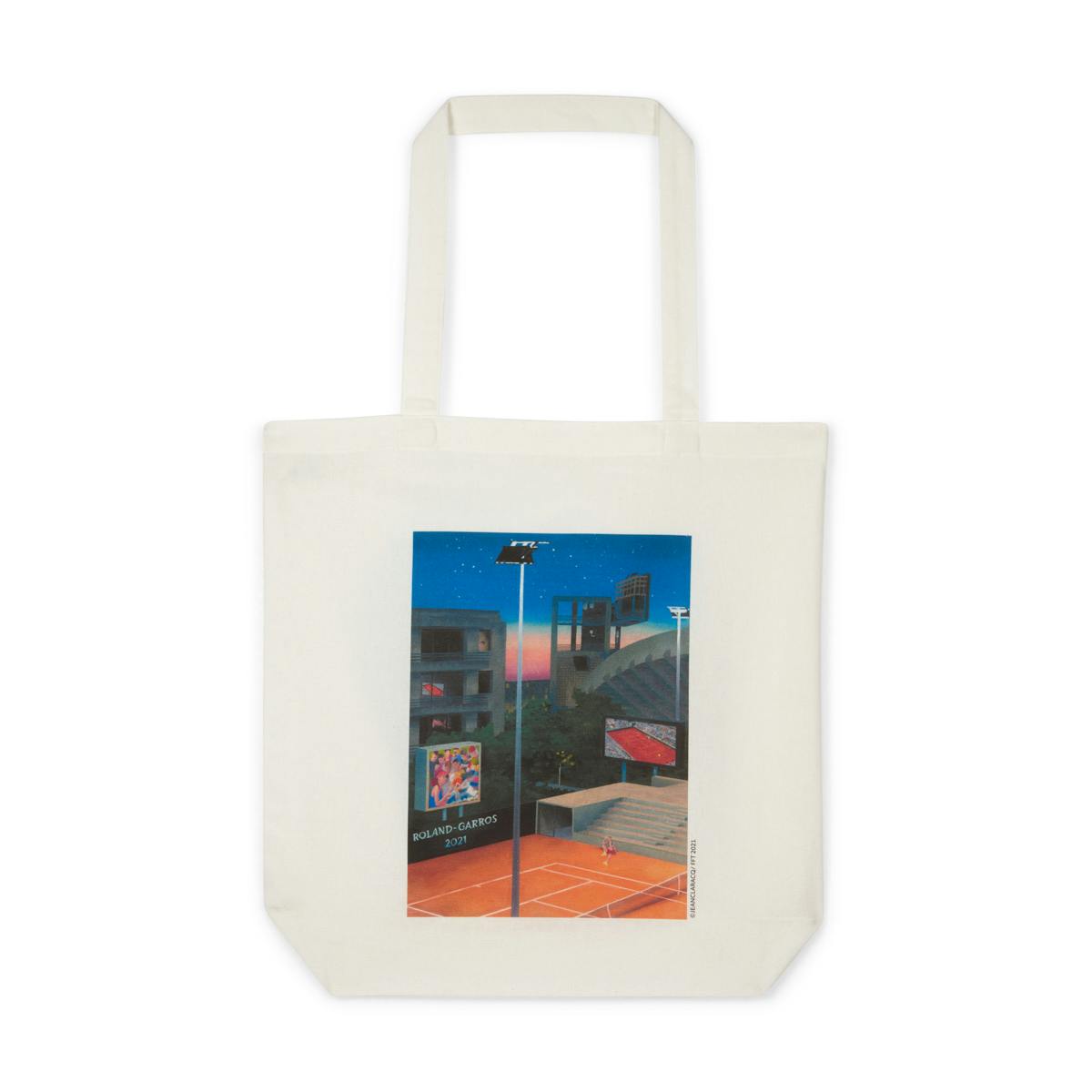 >>Discover all of the store's new products here 
Created by painter Jean Claracq, this piece is a declaration of love for the stadium.
Every year since 1980, the FFT has given free rein to an artist to create the Roland-Garros poster. This year, the honour went to Français Jean Claracq, a young figurative painter.
The artist reveals the very soul of Roland-Garros, transposing it into his piece. 
Jean Claracq has created a singular work of art that incorporates one of the most important new features at this year's tournament: the introduction of night sessions. 
His work is influenced by figurative art (Italian Renaissance and Flemish paintings and art from the Middle Ages), and the history of photography. 
A view of the city, as seen from the Fonds de Princes / From the court, you can see a television showing Roland-Garros in one of the apartments in the background / You can really feel the celebratory atmosphere of Roland-Garros when you are inside the stadium. The idea of seeing many facets, many different things in the same image, several temporalities, day and night.